Another long day of judging has come to an end with the conclusion of this evening's portrait category. The winning images for the feature, sports portfolio and portrait categories have all been posted along with the judging screencasts.
Photo by Nick Schnelle
After returning from lunch, Patty Reksten peels back the black curtains which conceal the entrance of Tucker Forum, home of CPOY.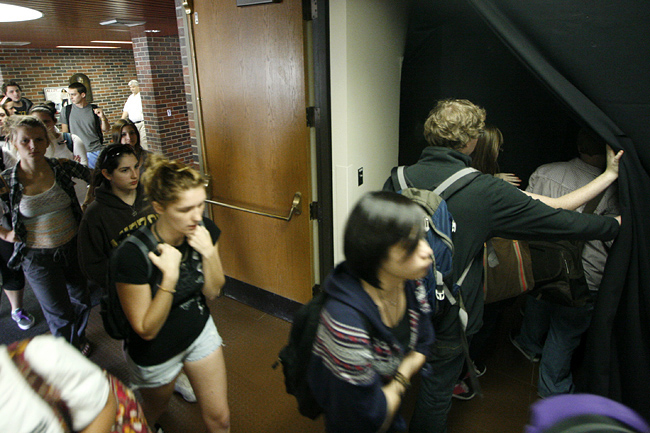 Photo by Nick Schnelle
A group of students file in through the black curtains to Tucker Forum to get a personal account of the judging for CPOY.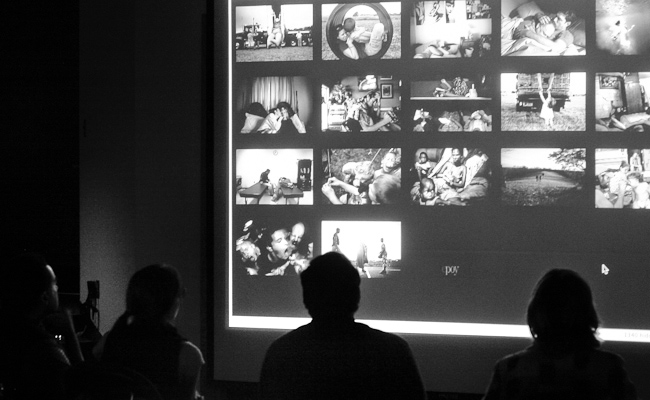 Photo by Nick Schnelle
The judges analyze the "in" photos for the Feature category.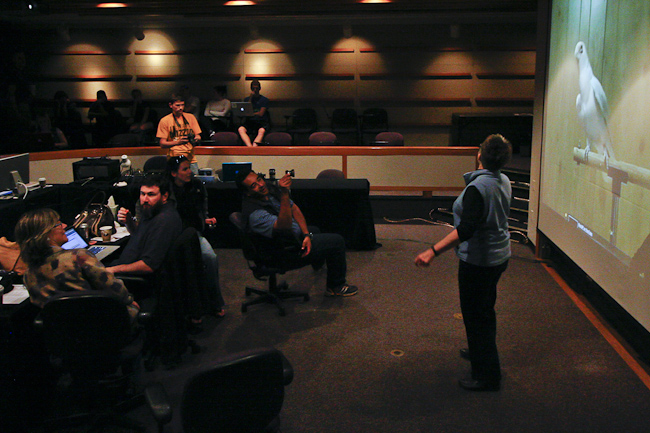 Photo by Nick Schnelle
After a much needed lunch break, Rita Reed, Director of CPOY, right, breaks the tension of judging by dancing to the "Cockatoo Dances To Whip My Hair'" video.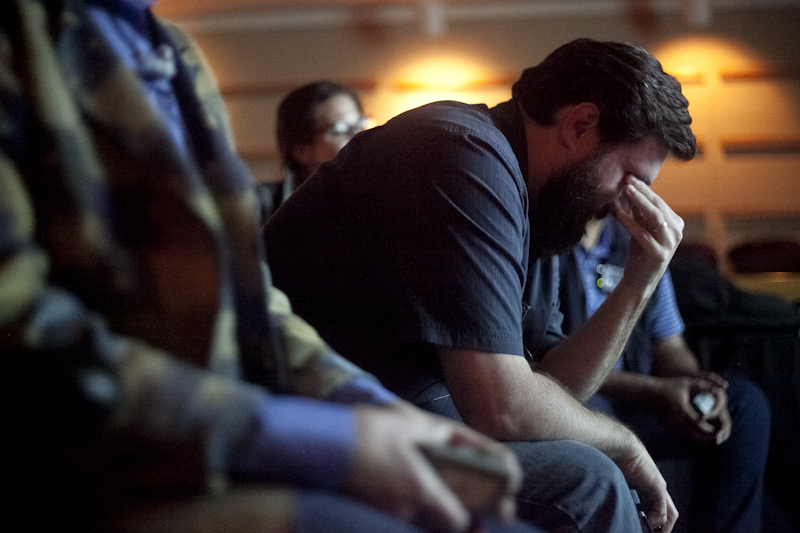 Photo by Madison Mack
Joe Weiss rests his eyes in between rounds of strenuous judging. The portrait category alone had over 1,400 entries with less than 1 percent surviving to the semi-final round.