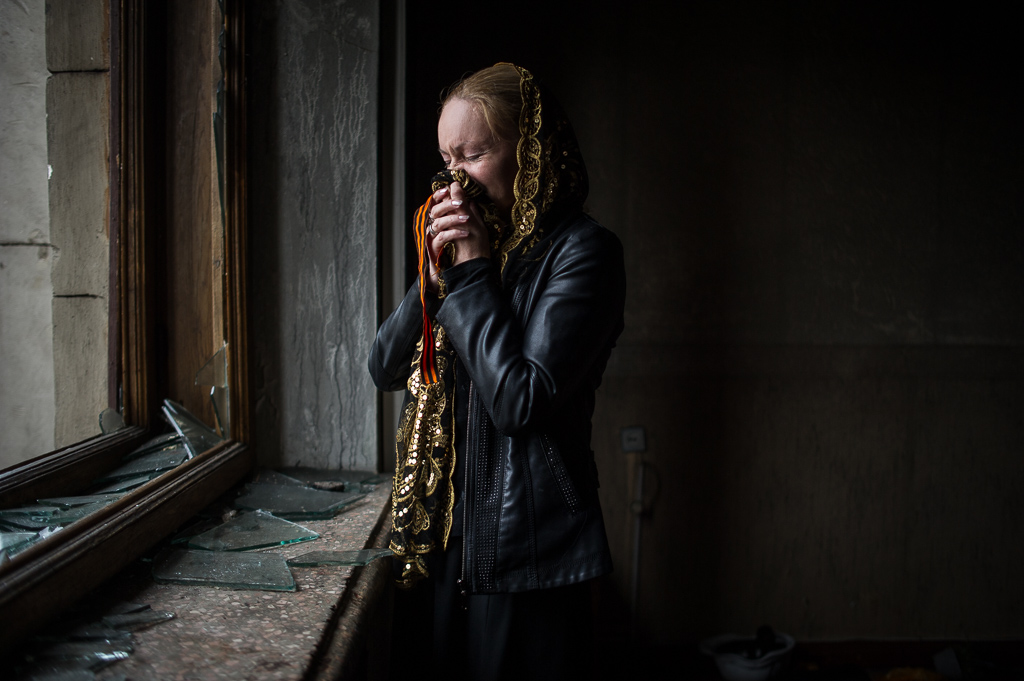 Alexey Furman's photograph 'Deadly clashes in Odessa' got Gold in General News at CPOY 69. Catching Photo of Yours (CPOY) is a new CPOY Blog feature that gives photographers a chance to share the emotional and technical aspects of making their award-winning photograph.
On the early afternoon of May 2, 2014 I was home in Kiev when I first heard about the violent clashes between pro-Russian and pro-Ukrainian protesters some 300 miles away in Odessa. I was contemplating if I should go there when news about the Trade Union House broke. Debate surrounds what exactly happened at the makeshift headquarters of the pro-Russian protesters, but at some point it caught fire, which resulted in over 30 deaths. Among the victims were those who burned alive and others who had jumped out of windows in desperation. I quickly scrambled onto the last bus to Odessa around midnight, and by morning I had arrived near the Trade Union House.
A horrifying scene waited. Everything had obviously ended by then with the exception of some communal workers cleaning the square nearby. The riot police would not let anyone inside the building while the investigation was underway. So I photographed outside and came back around noon when people started bringing flowers and candles to the stairs of the building. Some had lost loved ones in the terrible standoff. And although it was an incredibly sad scene, the crowd managed to simultaneously conduct a vigil and peaceful protest. However, there were some minor clashes with riot police.
The next day events continued in much the same way, but with a bigger crowd of around three hundred pro-Russian protesters. At some point the police literally vanished from the scene, and the crowd took notice. Slowly, people took refuge inside the burnt Trade Union House. I followed them in and sensed they were still grieving, but now also extremely angry.
I headed to the second floor and took some pictures of the crowd outside through a window. After which time I looked to my right and saw a woman holding a St. George ribbon crying her heart out. I crouched against the wall, framing the bright sky out of the picture and centering the woman. I did not want to interfere with her grief long and left as soon as the voice inside told me it was enough.
The resulting picture represents to me not only this tragedy in Odessa, but also the myriad other tragedies that have taken place across my country the last two years. It is a sad reminder of the constant grief people suffer for their deceased loved ones in yet another conflict that could have been avoided.